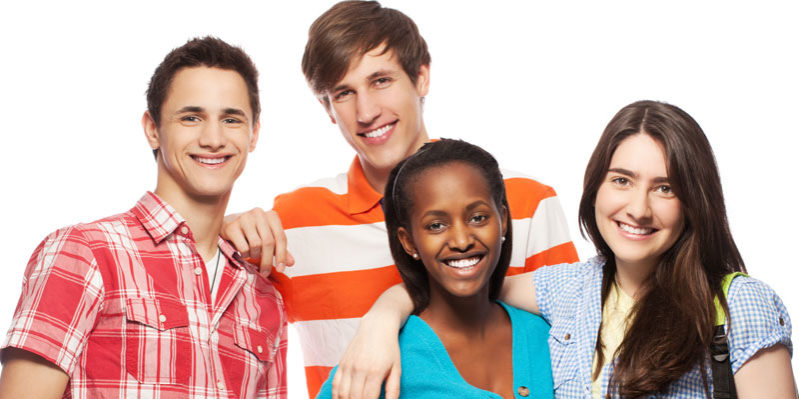 Education at a community college is frequently the first step on the pathway toward a bachelor's degree.  Credit earned at a community college can often be transferred to a four-year school to meet part of the bachelor's degree requirements. A transfer plan may mean completing general education requirements at NSCC and deciding what major is right for you. Not only will you save money, you will have access to attentive faculty and will benefit from small class sizes and a supportive learning environment. NSCC offers Bachelor's Bound which includes several program options to seamlessly transfer to a bachelor's degree.
First Choice Institution
NSCC offers transferable courses with qualified faculty who are focused on you and your growth and development as a future professional. NSCC's small class sizes – around 24 students per class — allow faculty to challenge you with rigorous expectations, activities, and assignments and provide you provide you with in-depth feedback. NSCC faculty get to know you and focus Individualized attention targeted toward your growth needs in classes and through career-focused academic advising.
High Quality Institution
NSCC faculty and staff help you design and develop program plans that help you achieve your goals – all while starting you on your Bachelor's Bound pathway. NSCC's Bachelor's Bound options prepare you for any path you pursue – now and into the future. NSCC's quality programs and course work carry transfer guarantees allowing for seamless transfer to Ohio public institutions. Whether your "beyond" includes graduate school or your new professional career –  NSCC is a learning and innovation lab for your life. You are required to read, think, write, design, test, apply and refine your knowledge and skills — all so you can create the life you want for yourself.
Keeping Your College Dream Affordable
Bachelor's Bound at NSCC will allow you to keep you up front investment cost down so you're able to pursue your dreams for a Bachelor's degree or higher.  Tuition at NSCC will offer a tremendous cost saving for the first two years of your bachelor's degree. Starting at a community college can knock tens of thousands of dollars off the eventual bill for a bachelor's degree. At Northwest State Community College (NSCC), the cost of two years' tuition (60 credit hours) is just over $10,000. Compare that to $15,225 in tuition alone for two years at an Ohio public four-year campus. And private university costs are higher still. Besides saving money in tuition costs, most NSCC students qualify for federal and Ohio state grants, which – unlike loans – do not need to be paid back. The NSCC Foundation offers numerous scholarship opportunities, some of which are not based on grade point average (GPA). In 2018, the NSCC Foundation awarded over $600,000 in scholarships to our students.
So You're Ready for What's Next!
The key to a successful transfer is planning. If you know where you'd like to transfer for a bachelor's program, start researching university and program requirements. Communicate with your advisor at NSCC and the university to develop a clear plan to bachelor's degree completion.  We have an advisor available to help you get started. Schedule an appointment at 419.267.1390, email Advising@NorthwestState.edu, or drop by the Advising Center (Suite C140) today.
NSCC offers a high quality, affordable education that can help you achieve your personal and professional goals. Your knowledge, skills, and ability gained through the programs at NSCC are applicable to any area of your life. We prepare you for a future career with the ability to solve problems, think critically, and communicate well in order to adapt and create the future.