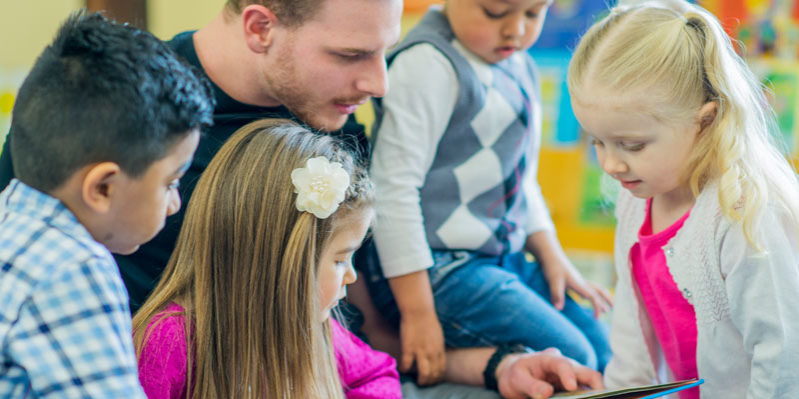 Male-dominated and female-dominated jobs have always been part of the landscape in the American workplace, but these barriers have started to fall.
The men working in daycare centers and the women working in STEM careers know how it feels to be one of only a few in their position at their place of employment. It takes a certain amount of courage to choose a career that may be viewed as "unique" for your gender.
An occupation is considered to be "non-traditional" for women if women make up less than one quarter of the workforce for that job. The same goes for men – if men comprise less than one quarter of the workforce for a particular job, then that job is considered to be non-traditional for men.
The reasons you might be interested in a career that is not traditional for your gender are the exact same reasons that you might be interested in any career:
The career may really inspire and excite you.

You may possess skills and talents that are well-suited for the career you are considering.

You may know others who are employed in that occupation and may be intrigued by their line of work.

You might love the concept of "going against the grain" and challenging yourself by pursuing a career that could surprise your friends and family.

The salary and benefits might be exactly what you are looking for.
What's right for you?
Don't let a career stereotype be the barrier to a great career choice. Choose your job based on your interests and talents. You may find that you are part of a growing group of people looking to break tradition when it comes to their futures. You might also be surprised to discover that some non-traditional careers offer strong salaries that can make a huge difference in your ability to support yourself and your family.
If you are pursuing a career that isn't traditional for your gender, you'll find that Northwest State Community College has the faculty, staff and resources to help you gain the skills and confidence needed to be successful in your field.
You'll also find the number of people who are choosing a non-traditional career is growing. Before you know it, some careers may not be considered "non-traditional" for much longer. Careers in STEM fields (Science, Technology, Engineering Technologies & Math) have historically attracted more men than women; however, this seems to be changing.
Dr. Dan Burklo is the dean of NSCC's STEM division, and from his perspective, gender inclusion is not only important, it's critical. "The current rate of STEM graduates entering the workforce is not sufficient to keep pace with industry demand. This will only change when genders are more equally represented in STEM programs and careers," Burklo noted.
Burklo continued, "What is difficult to understand is 'why'. If an individual is creative, enjoys problem solving or figuring things out, wants to do meaningful work that will help improve the lives of others, or just wants to play an important role in innovating the future, then they more than likely would be highly successful in a STEM career." It is important to note that none of those factors Burklo listed are gender-based.
2016 US Department of Labor data backs up Burklo's note about industry demand: In Ohio alone, STEM jobs are projected to grow 15% by 2024, outpacing non-STEM jobs by 6%. These are lucrative positions too – 93 out of 100 STEM occupations had wages above the national average. The national average for STEM-related occupations ($87,570) nearly doubles that of non-STEM occupations ($45,700).
Non-traditional careers at NSCC
Northwest State offers several academic and career education programs that are considered to be non-traditional for men or women. Consider the following options: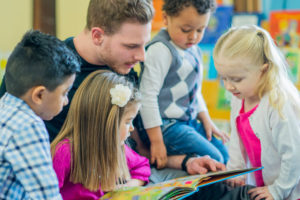 Non-traditional for men:
Human Services

LPN to RN Advanced Standing Program

Medical Assisting

Office Administration

Office Assistant

Paraprofessional Education

Phlebotomy Technician

Practical Nursing

Pre-Kindergarten

Pre-Paralegal

Registered Nursing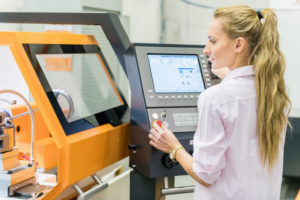 Non-traditional for women:
Agronomy

CAD/CAM

CNC Operations

Computer Programming

Criminal Justice

Cybersecurity

Electro-Mechanical Engineering

Industrial Electrical

Industrial Maintenance

IT Specialist

Law Enforcement Academy

Logistics & Supply Chain Management

Machining

Maintenance Technician / Mechatronics

Mechanical Engineering Technology

Mechanical Engineering Technology – Plastics

Millwright

Network Administration

Project Management

Welding
A complete list of NSCC degree programs can be found at NorthwestState.edu/degree-programs, and a complete list of NSCC short-term certificate programs can be found at NorthwestState.edu/certificate-programs.