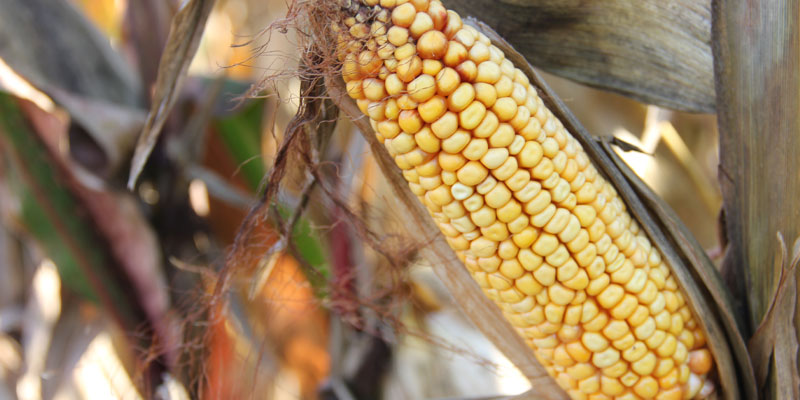 Agribusiness is one of Ohio's most important industries and northwest Ohio is a busy hub of agricultural activity. With all of this productivity going on, Ag jobs in this area abound. And the bounty of ag-centered jobs extends beyond the crop management and livestock production people may think of when they hear "ag."  Today, the business of agriculture provides a wide variety of related career opportunities.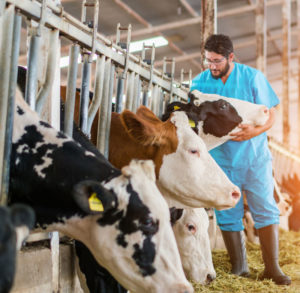 There is a lot of good news out there for ag employees. Careers in farming, ranching and other types of agricultural management are expected to grow in the next decade with wages in these fields averaging $71,850 and plenty of room for specialization and independence. Last October, the USDA forecasted 4.8% income increase due to the lower production. However, in response to the Coronavirus the state of Ohio and Federal government is helping farmers and other small business remain stable during the pandemic. According to the Ohio Farm Bureau the CARES act offers $23.5 billion in aid directly allocated for America's farmers. Of that, $9.5 billion is allocated specifically for specialty crops, producers who supply local food systems and farmers markets, restaurants and schools, livestock producers, and
dairy farmers.
More good news is that it's not only Ohio's Ag industry that is flourishing. U.S. agricultural products are among the top of all U.S. exports and a critical component of the world food and related goods market. Between 2016 and 2019, the U.S. exported $548 billion in agricultural goods.
Workforce Challenges
As is customary, this thriving industry is heavily reliant upon its workforce for success and it is anticipated that the growth of ag, coupled with continued diversification and an aging workforce, will result in substantial workforce shortages.
Reported by the USDA in 2018, 22.0 million full- and part-time jobs were related to the agricultural and food sectors—11.0 percent of total U.S. employment. Direct on-farm employment accounted for about 2.6 million of these jobs, or 1.3 percent of U.S. employment. Employment in agriculture- and food-related industries supported another 19.4 million jobs. Of this, food service, eating and drinking places accounted for the largest share—12.8 million jobs—and food/beverage stores supported 3.2 million jobs. The remaining agriculture-related industries together added another 3.4 million jobs.
Ag Means Business
According to the USDA, net cash farm income is forecast to decrease $10.9 billion (9.0 percent) to $109.6 billion in 2020, relative to the 2019 forecast. Net farm income, a broader measure of profits, is forecast to increase $3.1 billion (3.3 percent) from 2019 to $96.7 billion in 2020. The divergence in annual changes between the two measures of net income is because the net cash farm income forecasts include $14.7 billion in cash receipts from the sale of crop inventories in 2019 and $0.5 billion in 2020, contributing to the 2020 decline in net cash farm income. Net farm income excludes those sales from inventories as it measures production in the year in which it occurred, not the year in which it was sold.
"There is incredible opportunity for highly-skilled jobs in agriculture," said former USDA Secretary Tom Vilsack. "Those receiving degrees in agricultural fields can expect to have ample career opportunities. Not only will those who study agriculture be likely to get well-paying jobs upon graduation, they will also have the satisfaction of working in a field that addresses some of the world's most pressing challenges. These jobs will only become more important as we continue to develop solutions to feed more than 9 billion people by 2050."
The variety of agribusiness jobs reflects the increasing complexity of the field. These varied jobs support the enormous domestic and international markets and utilize ever-developing logistical, commercial and technological innovations.
Meeting Changing Demand
In addition, changing food demand and climate challenges will also present agriculture grads with many new opportunities in the next decade. "Skyrocketing consumer demand for local and regional food is an economic opportunity for America's farmers and ranchers," Vilsack noted, adding that success will be a result of "entrepreneurship, sound business sense, and a desire for social impact."
AGRIBUSINESS & AGRONOMY
Whether you are interested in scientific advances, environmental sustainability or just the business of getting food on the table, the wide-ranging fields of Agribusiness and Agronomy need you. Northwest State can help you get started.
Agronomy
OH Median Hourly Wage: $22.65
OH Median Yearly Wage: $47,116
Potential Career Paths: Crop Specialist
OH Median Hourly Wage: $28.75
OH Median Yearly Wage: $59,800
Potential Career Paths: Nutrient Management Specialist
OH Median Hourly Wage: $26.23
OH Median Yearly Wage: $54,560
Potential Career Paths: Precision Agronomist
OH Median Hourly Wage: $21.58
OH Median Yearly Wage: $44,890
Potential Career Paths: Ag Research Technician 
OH Median Hourly Wage: $26.23
OH Median Yearly Wage: $54,560
Potential Career Paths: Soil Fertility Specialist
Agribusiness
OH Median Hourly Wage: $37.64
OH Median Yearly Wage: $78,300
Potential Career Paths: Agriculture Lending
OH Median Hourly Wage: $33.55
OH Median Yearly Wage: $69,790
Potential Career Paths: Agricultural Sales
OH Median Hourly Wage: $34.54
OH Median Yearly Wage: $71,850
Potential Career Paths: Farm & Ranch Management
OH Median Hourly Wage: $13.34
OH Median Yearly Wage: $27,740
Potential Career Paths: Greenhouse Management
*Starting salaries may be lower and more experience can demand higher levels of pay. Source: Bureau of Labor Statistics (BLS).